About RAMTEX International ApS
We are primarily a software development company. See our contact informations.
RAMTEX International ApS and RAMTEX Engineering ApS are independent of other manufacturers. We have been owned by the company's leading employees since 1996. RAMTEX Engineering ApS make the customized solutions for both library and industrial customers. Our employees are experienced engineers.
We have made development tools and software for embedded engineering for 20+ years. Our customers manufacture all kind of micro-controller based equipment. Thousands of C-source code libraries are sold over the years. Our GUI and driver products continue to support a larger number of controllers.
All our software packages are designed and produced by RAMTEX. Our engineering company develops for other engineering and production companies. Our experienced personnel handles various development tasks. We have made many different GUI and control systems for customers.
All C-source libraries are internally maintained. There is no shareware software in the libraries. Our engineering personnel have participated with the ISO-C/C++ standardization and dedicated for micro-controller programming.
Our passion is efficient code, that saves energy and become as fast as possible.
Our ongoing quality improvement processes and continually supports new controllers and standards.
RAMTEX is a member of DI Digital. A community for IT, electronics and communications.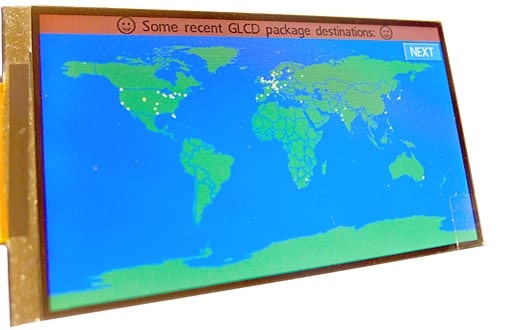 RAMTEX International sell C-source display driver-libraries for micro-controllers world-wide.