Create ROM optimized fonts and symbols
Achieve huge ROM savings for alphabets with a very large number of characters. If your application uses Chinese, Japanese, or Korean you may only need a few percent of the alphabet. IconEdit can reduce font size by removing font symbols not used by the given application.


Optimizing for a text.
IconEdit can create and maintain small application-specific fonts from a master font. Import a text file with all the translated text strings as a filter to mark those symbols needed by your application. Delete the characters marked as not-used and let IconEdit add the characters missing. Then, save the text optimized font.
In this example paste or read a file with only the word "Optimized"

Above is the resulting font optimized for the text "Optimized". IconEdit always orders the characters in the font alphabetically according to Unicode. The Unicode character value is shown above each character.

This is how the text will look with the optimized font.


Optimizing Character Height by removing white space.
Achieve huge ROM saving for fonts with very large character symbols. First, remove unnecessary white space around the characters. Then squeeze the widest characters a little to fit a byte boundary.


Font with reduced white-space to save ROM space


Optimizing Character Width by squeezing
IconEdit has automatic functions to reduce the ROM footprint. First, remove surplus white space, then squeeze the widest characters. The squeezed characters are highlighted in yellow.


Characters before and after the selective squeeze. Squeezed characters are highlighted for easy reference and control.


Make Narrow Fonts to save both ROM and Display room
Create characters with different widths between 50% and 150% of the original:



Here are numbers with 50% 100% and 150% of default master font width.


Support for use of color palettes
Support for color mapping/conversion of symbol pixel colors to palette table indexes. This makes it possible to reduce full RGB 24-bit per pixel color images to 2, 4 or 8-bits per pixel. Use the build-in color optimizer in IconEdit can make an optimized palette. Then convert the image to a palette based symbol with only a small loss of color precision. The image resolution is not changed by this operation.
Photograph converted from a JPG source to a full 24-bit per pixel RGB color symbol.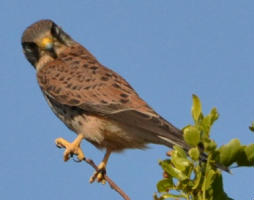 Picture reduced to 8-bit per pixel palette based colors with the help of the IconEdit palette optimizer.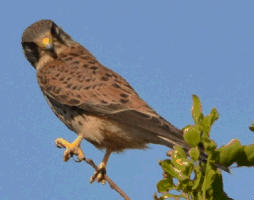 Picture reduced to 4-bit per pixel palette based colors with the help of the IconEdit palette optimizer.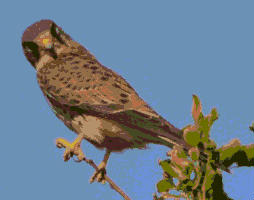 Other editing and conversion functions